In the current climate, when we've all had holiday plans scuppered and are in need of a break, what could be better than daydreaming about your perfect honeymoon?!
Whether you're fancying a sumptuous all-inclusive beach resort, a trek through the jungle or a trip back in time to visit ancient ruins, a bit of escapism fantasizing about your honeymoon could be just what you need!
The best place to start is having a chat about what you both want – there's no point spending weeks researching an exciting safari or a trek to Machu Picchu if your other half is thinking of lounging on a beach for two weeks in the Maldives or Seychelles. However, It would be highly recommended to book a new house in a country hotel via http://decourceys.co.uk/ to make your honeymoon journey memorable.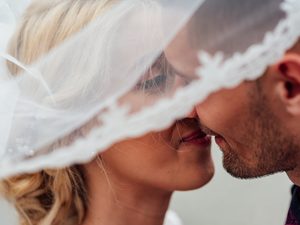 Equally, you should think about your budget, and don't worry if you don't have a huge amount to spend – a trip to a boutique hotel in Cornwall or the New Forest with cozy pub lunches and beautiful walks can be just as lovely and romantic as traveling to the other side of the world.
Realistically, it can be stressful arranging your honeymoon, so it is best to make sure you're on the same page before you do too much work and do a bit of research together before making any final decisions. 
Looking into things together should ensure that it is a fun experience and something lovely to do together and get excited about. Research and planning in advance are key to keeping it exciting rather than stressful.
Think about whether you want to organize it all yourself, or would prefer to go to an agent who will be able to advise and book things on your behalf. Speak to others who have done something similar, if you can, to see what they advise, and read travel blogs that always have good info and reviews. 
If you plan on an action-packed trip, it might be best to speak to a travel agent who can look at the best activities for you as organizing a full travel itinerary is very hard work and time-consuming. If you're feeling overwhelmed, ask for help!